YBD-20L Marking machine series
Product Category: Other Series
---
This series adopts the structure of three eams and four columns. and the para lelism between the workbenches is higher so it is especialy suitabie forpresing and molding the products with high precision reuirement, for example. the molding of products in industries such as haraware. gold omamentsglasses, grinding wheels, electrical appliances, embossing, modelduplication, metal plates, watchbands (shell and bottom),plastics and rubbers, etc.According to the customers reuirements, we can also produce a eries of hydraulic presses with pressure-maintaining and discharging devices, which canbe used tor heating, shaping and automatic stripping of processed proucts in the industries such as grinding wheels, watchcases, meta plates. plastics andrubbers, etc. Besides, we can produce the automatic vulcanizers with primary and secondary air release devices.
---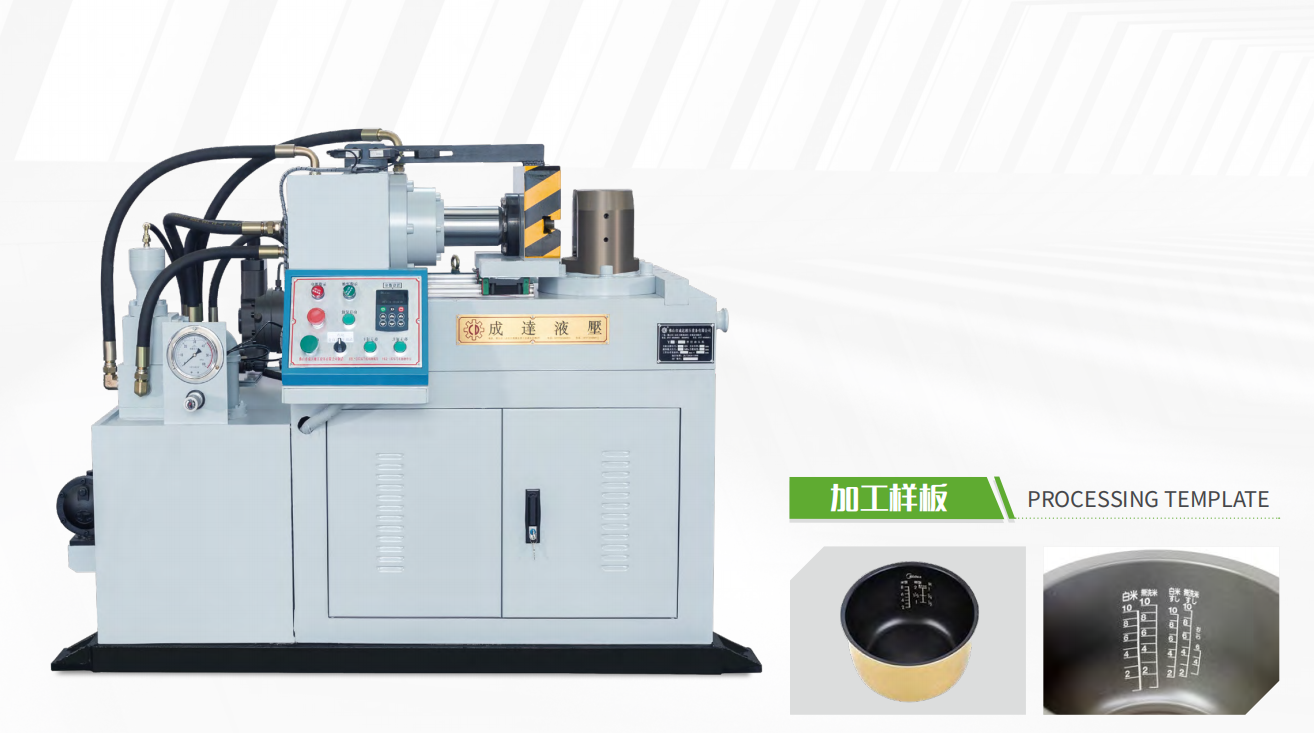 PRODUCT DESCRIPTION
it is mainly used for punching waterline of rice cooker. after several improvements, it is easyoperation, reliable in cuality and high efficiency.
TECHNICAL FEATURES
1. Control by microcomputer, easy operation.
2. The stroke and pressure can be adiusted.
3. Oil block adopts a cartridge valve, which is sensitive in control and low in system calorific value.
YBD-20L Marking machine series
---