YJM Series precision guided hydraulic press
Product Category: Precision guide hydraulic press series
---
1、本系列机采用组合式框架八面导向结构设计,经有限元分析优化设计,承载能力好,抗偏载能力强,特别适用于压制精度要求高、多套模、连续模压制和异形产品及具备深拉伸压制工艺。

2、主要应用用于金属材料成型,开料冲压、挤压成型、压印、浅、深拉伸。如脚轮、汽车零部件、家用电器、厨房用具等压制成型工艺。


多项更新设计使机器性能更进一步,例如:

电器控制改用微电脑型单片机,该系统优点是 24V 的安全控制电压,里面没有中间继电器、无触点,全电脑芯片稳定性能高,使用寿命长,操作简单。
1、本系列机采用组合式框架八面导向结构设计,经有限元分析优化设计,承载能力好,抗偏载能力强,特别适用于压制精度要求高、多套模、连续模压制和异形产品及具备深拉伸压制工艺。

2、主要应用用于金属材料成型,开料冲压、挤压成型、压印、浅、深拉伸。如脚轮、汽车零部件、家用电器、厨房用具等压制成型工艺。


多项更新设计使机器性能更进一步,例如:

电器控制改用微电脑型单片机,该系统优点是 24V 的安全控制电压,里面没有中间继电器、无触点,全电脑芯片稳定性能高,使用寿命长,操作简单。
This series adopts the structure of three eams and four columns. and the para lelism between the workbenches is higher so it is especialy suitabie forpresing and molding the products with high precision reuirement, for example. the molding of products in industries such as haraware. gold omamentsglasses, grinding wheels, electrical appliances, embossing, modelduplication, metal plates, watchbands (shell and bottom),plastics and rubbers, etc.According to the customers reuirements, we can also produce a eries of hydraulic presses with pressure-maintaining and discharging devices, which canbe used tor heating, shaping and automatic stripping of processed proucts in the industries such as grinding wheels, watchcases, meta plates. plastics andrubbers, etc. Besides, we can produce the automatic vulcanizers with primary and secondary air release devices.
---
PRODUCT DESCRIPTION

1. This series of machines adonts a combined frame octahedral guiding structure design.optimized through firite element anaisis, with good load-bearincapacity and strong anti eccentric load capacity, t is particulary suitable for pressing products with high precision requirements, multiple sets of moldscontinuous molding. and irregu ar shapes. as we as deep drawing pressing processes
2. Mainly used for metal material forming, cuting and stamping, extrusion forming, stamping, shallow and deep stretching, Pressing and forming processesuch as casters, automotive parts, household appliances, kitchen utensils, etc.
A number of updated designs further improve the performance ofthe machine, such as
The electrica control is changed to microcomputer type microcontroller, the aavantapes of this system are 24V safety control voltape, no intermediate relaand no contact inside, high stability performance of full computer chip, long service life and simple operation.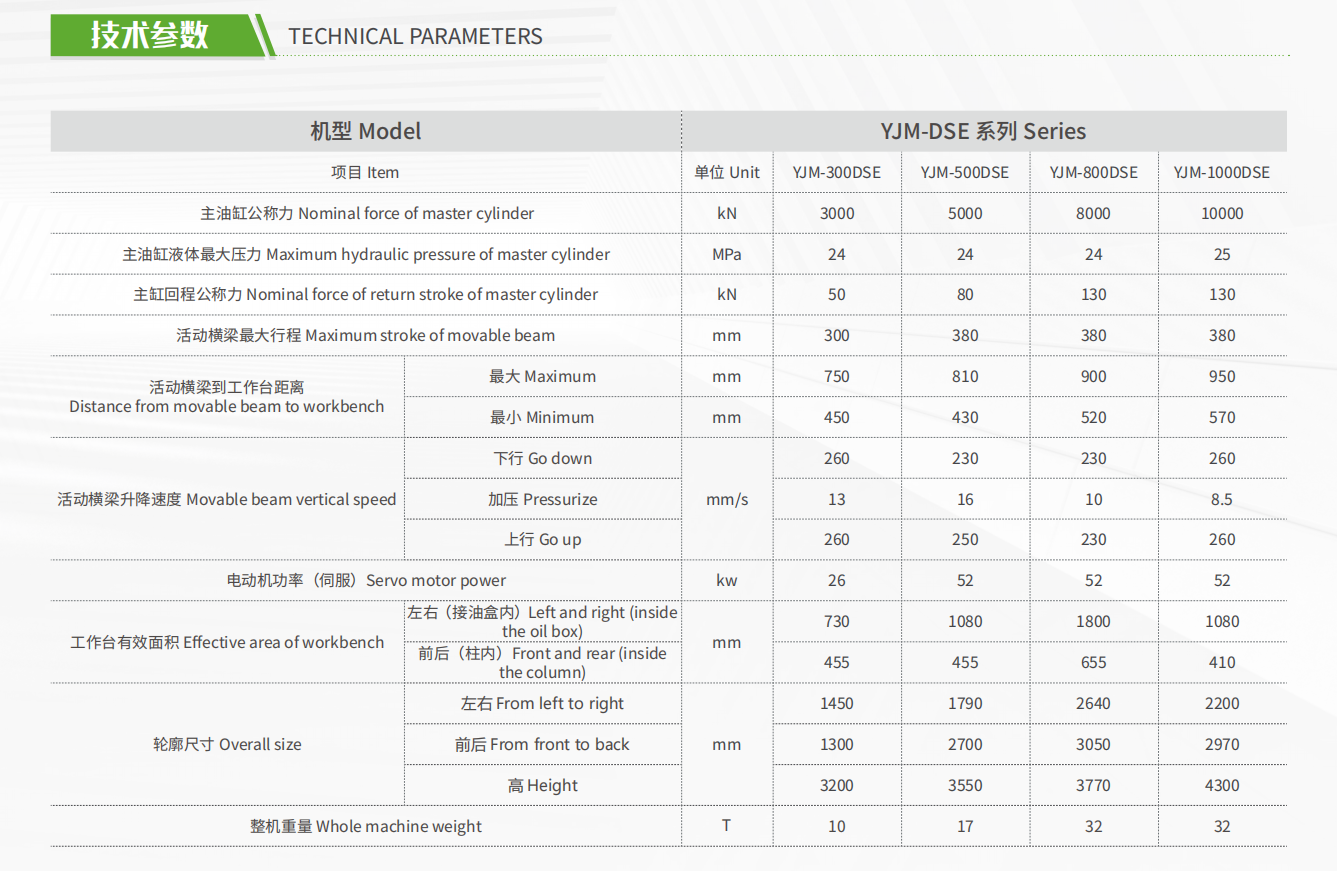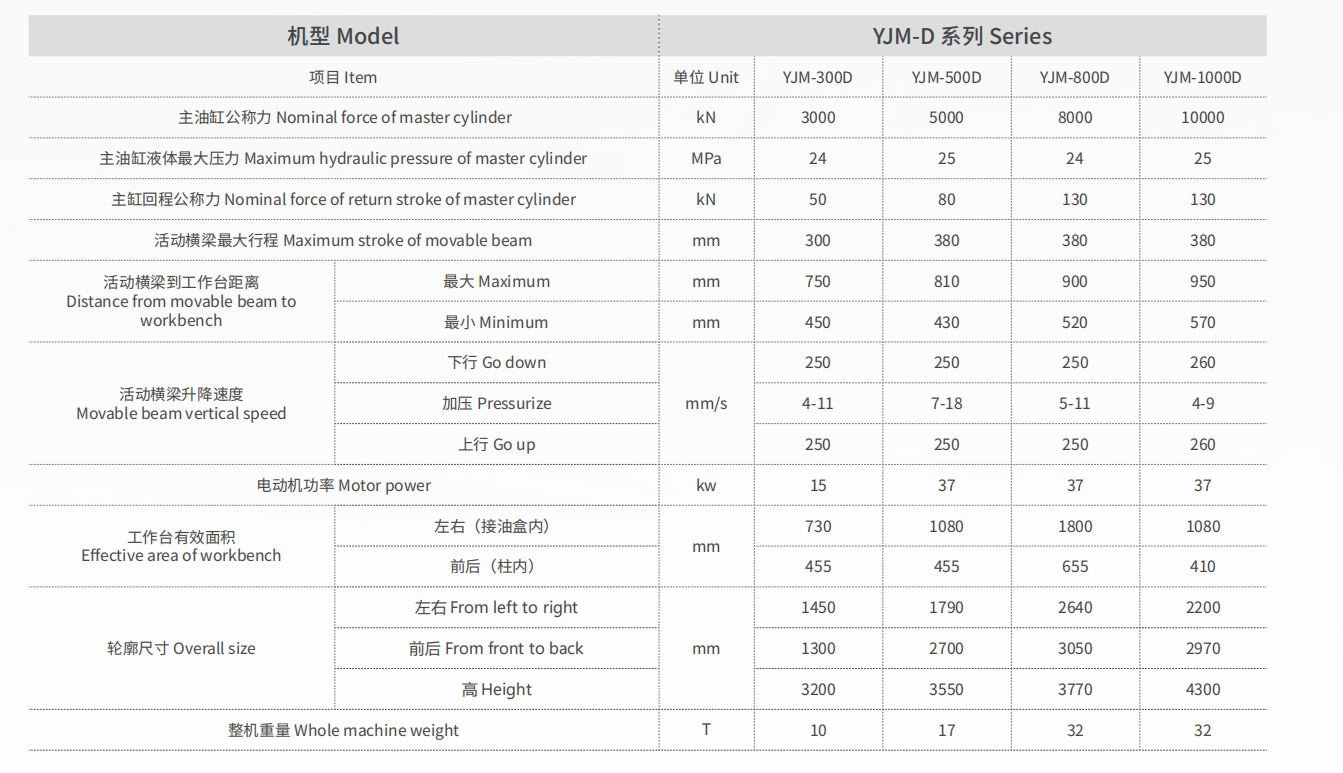 YJM Series precision guided hydraulic press
---